Last year we have made a test of CCTV design software . Our choice was a nice software called IP Video System Design Tool from JVSG
This software is really helpful and saved us a lot of time in our CCTV consulting work.
Last year we asked JVSG to make a special lite version of CCTV Lens calculator and bandwidth&storage tool for our website (now this offer unfortunately is over). More than 10 000 our visitors have downloaded and started to using this CCTV design software to design their CCTV systems more efficiently.
Small description and screenshots from www.jvsg.com:
Using IP Video System Design Tool you can:
Calculate precise CCTV camera viewing angles and lens focal length in seconds and get the drawing of FOV.
Get estimations of required disk storage space and network bandwidth for IP video systems using different options. You can see how changing a few values can really impact the whole system design.
Using Save/Load functions you have access to all last calculations.
Support of multiple cameras – you can calculate systems with unlimited number of network cameras or IP video servers.
Screenshots: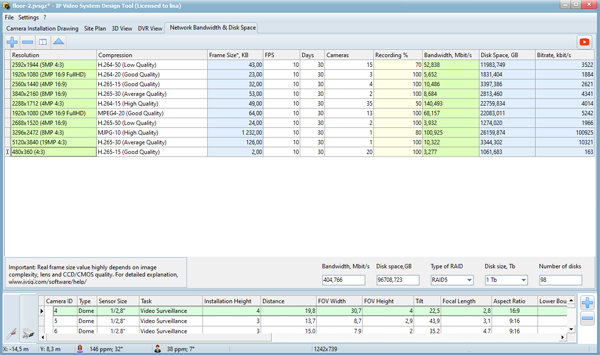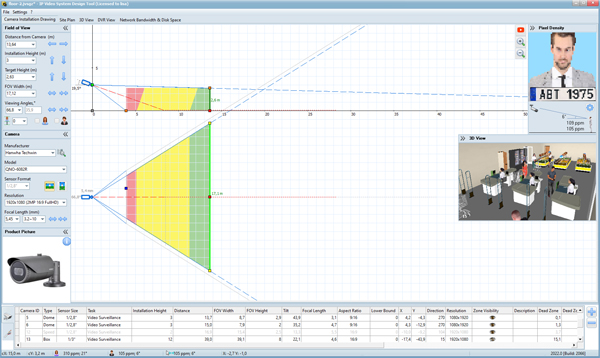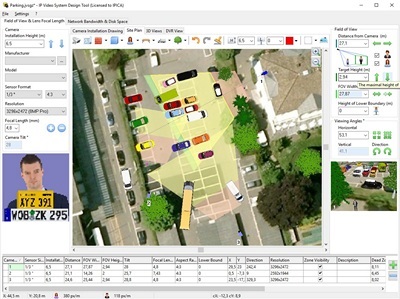 Download [3MB, ZIP]
Read more about IP video design software