CCTV Project Planners - JVSG, ACTI Project Planner
To ease a pain of choosing a proper CCTV surveillance cameras, lens, calculate storage space and required network equipment there is a type of special software called CCTV project planner .
Companies like ACTI, AXIS and JVSG develop special CCTV project planners.
Let's compare some of them:
ACTI project planner includes Lens selector, bandwidth storage calculator, product selector and a PC selector to choose a proper PC.
Some companies like JVSG offer dedicated CCTV project planner where you can place your cameras, estimate required bandwidth and storage as well as make 3D field of view mockups.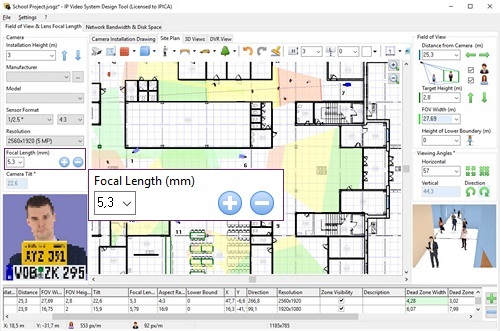 CCTV camera manufacturers sell their cameras to resellers, who then sell to installers, who are providing the design and quotations on your system.
Sometimes manufacturers do not sell their products at all through reseller channels, but only to product installers.
In any case use of such project planner ease the pain of installers, resellers and end-users.